See the main page of Tour de Sol 2003 Photos at http://www.AutoAuditorium.com/TdS_Reports_2003/photos.html
Unless otherwise noted, these all photos were taken by and Copyright 2003 to John Helwig.
---
Junior Solar Sprints
The Junior Solar Sprints were held at the Washington Festival. Kids are given kits that include a solar panel and an electric motor. They then build cars powered by sunlight and race them.
---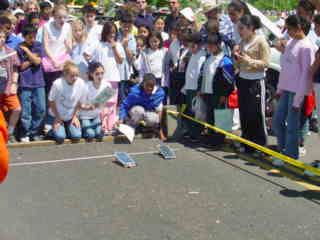 Ready ... Set ...

---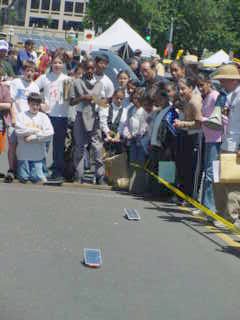 GO!!!!!!!!!!!!

---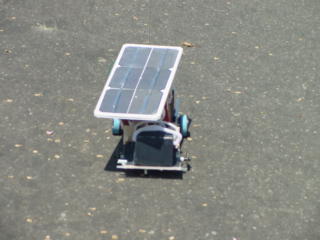 The solar panels are usually tiltable, so they can be points directly at the sun for maximum power.

---