See the main page of Tour de Sol 2003 Photos at http://www.AutoAuditorium.com/TdS_Reports_2003/photos.html
Unless otherwise noted, these all photos were taken by and Copyright 2003 to John Helwig.
---
eGO Scooters
These scooters where shown with two types of batteries: lead acid and lithium-ion.
---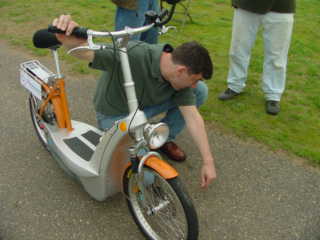 The batteries are kept under the foot support.

---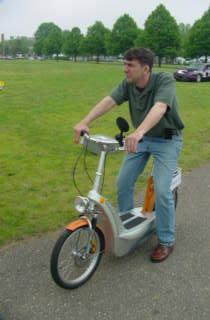 ---
The visitors in Trenton showed a lot of interest.

---