See the main page of Tour de Sol 2003 Photos at http://www.AutoAuditorium.com/TdS_Reports_2003/photos.html
Unless otherwise noted, these all photos were taken by and Copyright 2003 to John Helwig.
---
Sunpacer, #92
This is Sunpacer's 11th appearance at the Tour de Sol.
---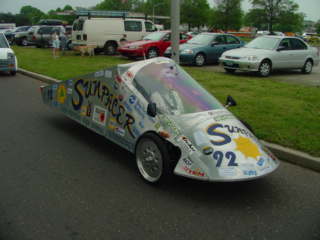 Ready to rally!

---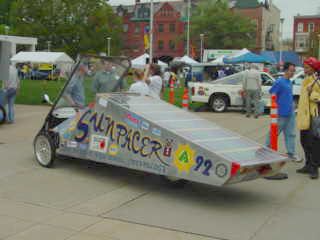 The large flat panel is the solar panel that charges the batteries.

---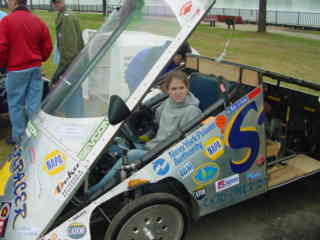 This shot a glimps under the solar panel that slopes down the back of the car.

---