See the main page of Tour de Sol 2003 Photos at http://www.AutoAuditorium.com/TdS_Reports_2003/photos.html
Unless otherwise noted, these all photos were taken by and Copyright 2003 to John Helwig.
---
S&S Autosports Toyota Prius, #70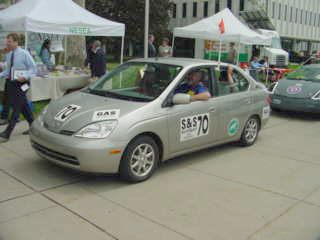 Leaving the Trenton Festival, on the way to the Autocross ...

---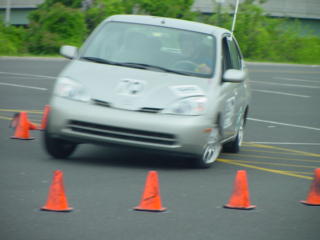 ... where the car gets put through its paces.

---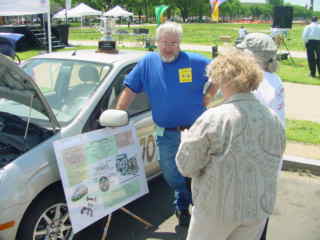 Bob Strattan explains the hybrid technology to visitors at the Washington Festival.

---