See the main page of Tour de Sol 2003 Photos at http://www.AutoAuditorium.com/TdS_Reports_2003/photos.html
Unless otherwise noted, these all photos were taken by and Copyright 2003 to John Helwig.
---
Zodiac, #7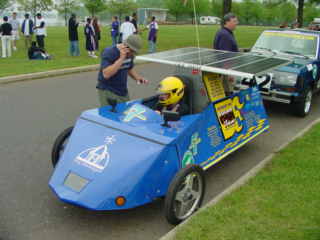 A solar-powered vehicle of the type that competed in the first American Tour de Sol in 1989.

---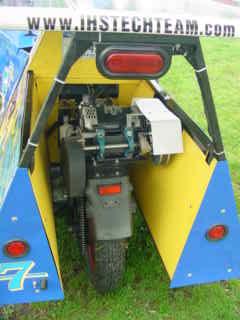 The white faring on the right covers the continuously variable transmission. The electric motor drives the forward cone, the rear cone driver the chain drive, on the left, that connects to the wheel.

---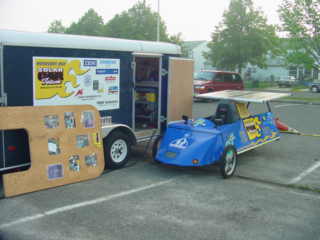 The support trailer hauls the car, tools, parts and displays and acknowledges sponsors,

---