See the main page of Tour de Sol 2003 Photos at http://www.AutoAuditorium.com/TdS_Reports_2003/photos.html
Unless otherwise noted, these all photos were taken by and Copyright 2003 to John Helwig.
---
Woodstock, #56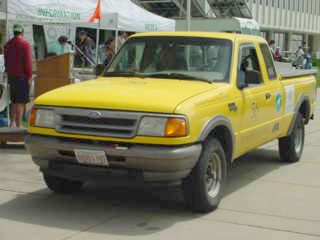 The name Woodstock comes from the bright yellow paint job. Or is that the other way around?

---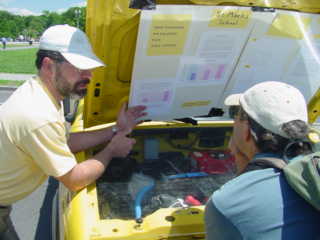 Team advisor Ken Wells tells the truck's story to a visitor of the Washington Festival.

---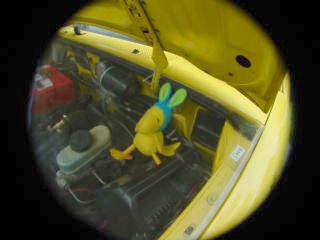 Every vehicle needs its mascot, but what is with those ears?

---