See the main page of Tour de Sol 2003 Photos at http://www.AutoAuditorium.com/TdS_Reports_2003/photos.html
Unless otherwise noted, these all photos were taken by and Copyright 2003 to John Helwig.
---
Kyoto Codex, #47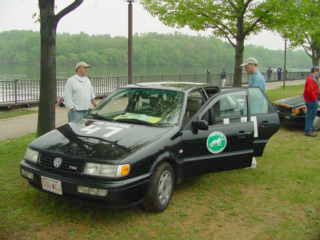 On display in Burlington.

---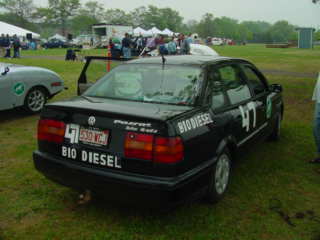 Someone told me that the license plate holder read (something like) "What's a gas station?"

---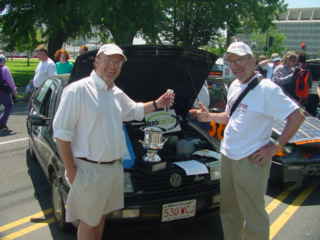 Mark, Jon and the trophy.

---