See the main page of Tour de Sol 2003 Photos at http://www.AutoAuditorium.com/TdS_Reports_2003/photos.html
Unless otherwise noted, these all photos were taken by and Copyright 2003 to John Helwig.
---
Electro, #38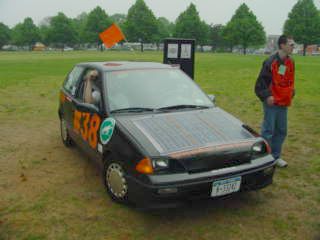 We are next in line, right?

---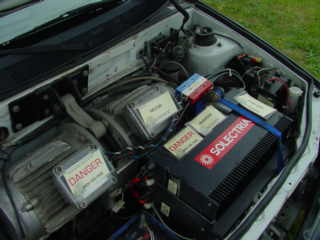 Count them. Two motors, two controllers.

---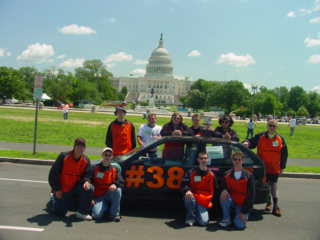 Really Mom, it isn't a painted backdrop. That's the Capital. It was a perfect day!

---