See the main page of Tour de Sol 2003 Photos at http://www.AutoAuditorium.com/TdS_Reports_2003/photos.html
Unless otherwise noted, these all photos were taken by and Copyright 2003 to John Helwig.
---
Heibao EV, #36
The Heibao EV and the IT are examples of LSVs, Low Speed Vehicles.
---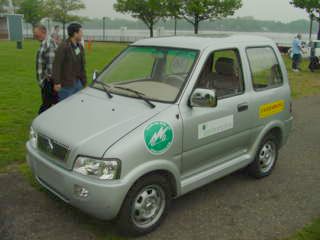 Is this what they mean by a micro-van?

---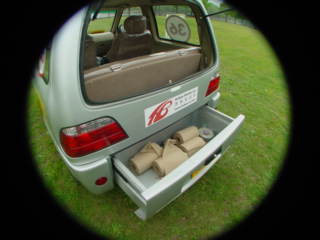 What do you do with that space under the rear seat? A storage drawer, of course.

---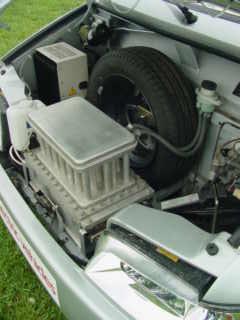 That thing with the Greek temple on top is the controller and its cooling tower.

---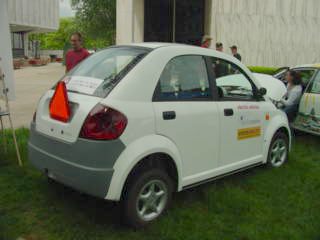 Also being shown, but not competing, was the IT from Dynasty Motors in British Columbia.

---