See the main page of Tour de Sol 2003 Photos at http://www.AutoAuditorium.com/TdS_Reports_2003/photos.html
Unless otherwise noted, these all photos were taken by and Copyright 2003 to John Helwig.
---
Viking 23, #23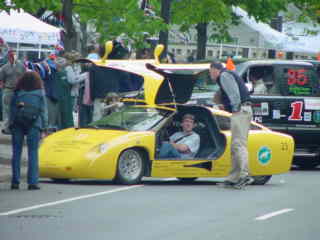 Viking 23 on display at The Great American Green Transportation Festival in Philadelphia.

---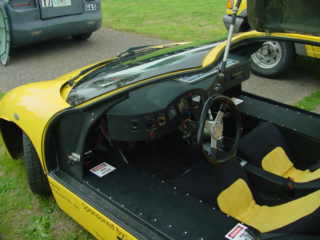 The passenger compartment. The wide area between the seats and the body contains the batteries for the motor that drives the front wheels.

---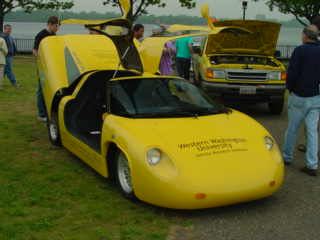 ---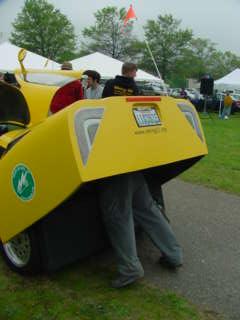 I recognize those feet! That's, that's, ...

---