See the main page of Tour de Sol 2003 Photos at http://www.AutoAuditorium.com/TdS_Reports_2003/photos.html
Unless otherwise noted, these all photos were taken by and Copyright 2003 to John Helwig.
---
Proxima, #17
Not quite ready for prime time, the Universty of Tulsa decided to bring their new hybrid to the Tour de Sol anyhow.
---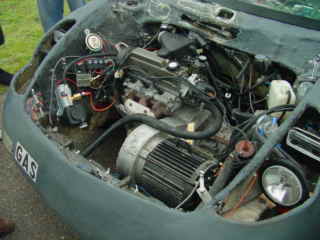 Let's see ... there's the engine, and the motor, and ...

---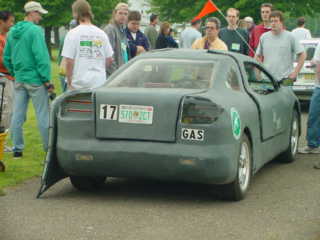 With the lamp cover off, you can see the double row of LEDs in the tail lights.

---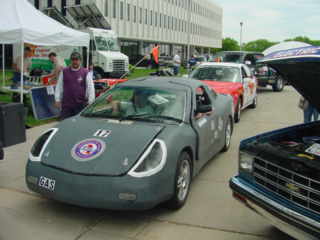 Leaving Trenton for the Autocross.

---