See the main page of Tour de Sol 2003 Photos at http://www.AutoAuditorium.com/TdS_Reports_2003/photos.html
Unless otherwise noted, these all photos were taken by and Copyright 2003 to John Helwig.
---
Electric Blue, #10
Last year this truck had a hydrogen fuel cell recharging the batteries for extra range. Now it belongs to the Woodbury High School Advanced Technology class, who, with the Eco Living Fellowship, the mayor and community of Woodbury New Jersey, entered it in the Tour de Sol.
---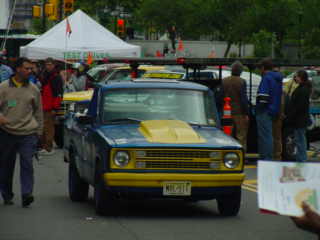 Electric Blue is a conversion of a 1981 Ford Courier pickup truck.

---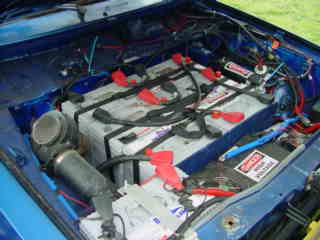 Some of the batteries are under the hood, and the rest below the truck bed.

---