See the main page of Tour de Sol 2003 Photos at http://www.AutoAuditorium.com/TdS_Reports_2003/photos.html
Unless otherwise noted, these all photos were taken by and Copyright 2003 to John Helwig.
---
Vegginator, #007
If I remember correctly, the artwork on this car was donated by a local sign company.
---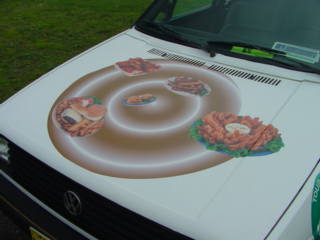 The hood art implies the recipe for biodiesel: Take left over cooking oil from fried foods, add lye and alcohol, mix thoroughly, allow to separate, skim biodiesel off top.

---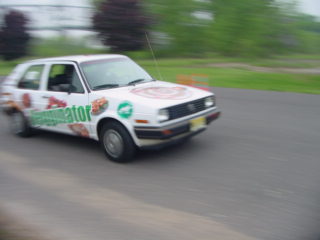 Moving smartly along during the acceleration tests in Burlington New Jersey.

---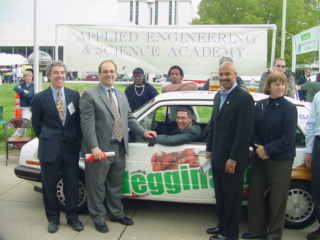 Vegginator was given a place of honor in its town team of Trenton New Jersey.

---