See the main page of Tour de Sol 2003 Photos at http://www.AutoAuditorium.com/TdS_Reports_2003/photos.html
Unless otherwise noted, these all photos were taken by and Copyright 2003 to John Helwig.
---
Photos of the Allison Parallel Hybrid-Electric Bus
The Allison bus, quite frankly, surprised me. The encapsulation of the two electric motors in the transmission, and using them to start the diesel engine, drive the bus at slow speed, and control the speed and torgue transfer of the vehicle is quite sophisticated.
---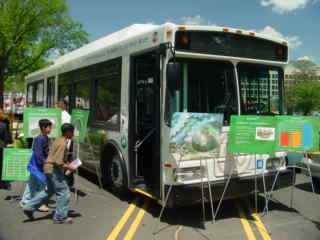 The Allision bus on display in Washington DC.

---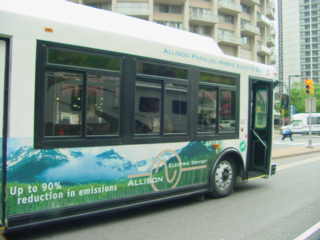 The sign on the side reads, "Up to 90% reduction in emissions."

---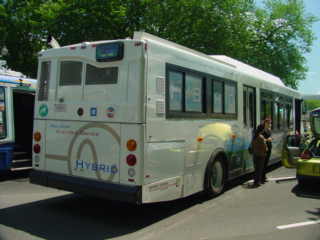 The view from the rear.

---