See the main page of Tour de Sol 2002 Photos at http://www.AutoAuditorium.com/TdS_Reports_2002/photos.html
Unless otherwise noted, all these photos were taken by and Copyright 2002 to John Helwig.
---
Photographs from the Awards Presentation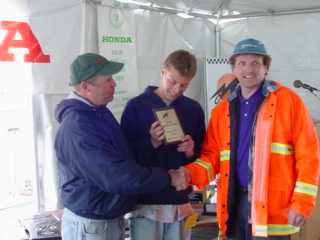 Mark (left) and Seth (center) Murray receive the NESEA Safety Award from Gary Carr.

---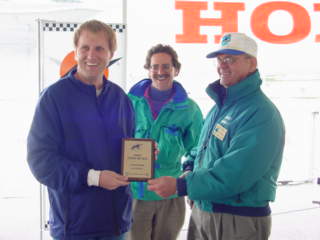 Team New England received the Most Efficient Vehicle per Passenger prize from Mark Simon (right) of the New York Department of Transportation.

---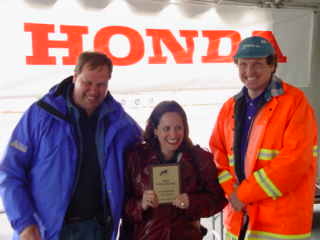 Team Driven to Work get an award from Garry Carr.

---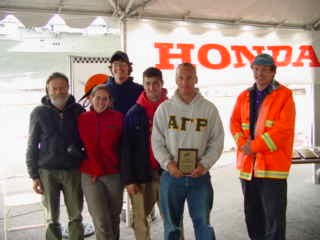 University of Maine's "Phantom Sol" took 1st place in Acceleration.

---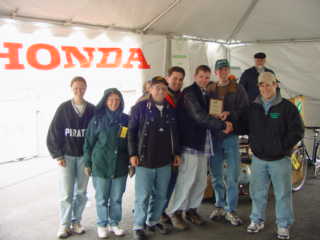 "The Olympian" team.

---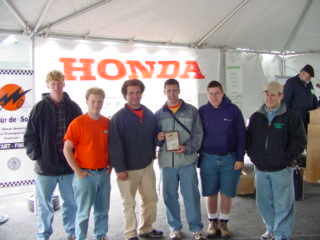 "Sungo" came in first in Battery Electric Range with Advanced Batteries.

---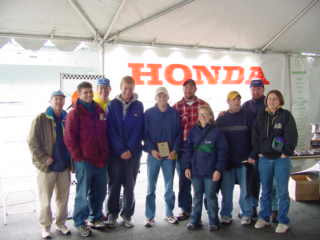 The "Zodiac" took the Most Solar Miles Driven in One Day Award.

---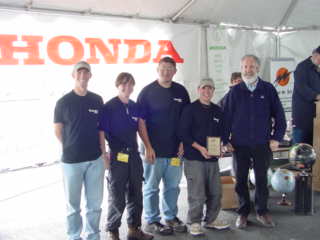 The "E-STREAM" team with Chris Hebb (right).

---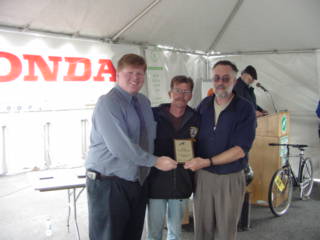 The team with the "AVS22 Hybrid-Electric Bus" are given the Most Innovative Vehicle Award by Rob Wills (right).

---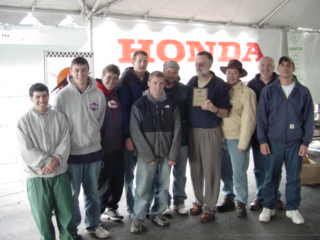 "ParaDyne" from the University of Tulsa took the first prize for Range and Reliability.

---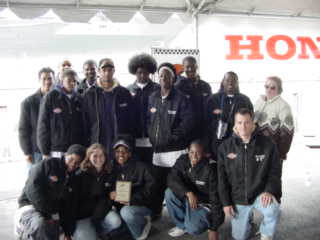 The West Philadelphia High School Team ("Soljourner 1" and "Soljourner 2") with Simon Hauger, George Bradford EV Teacher of 2002(front row, right). "Soljourner 1" was the first place Most Efficient Light Duty Vehicle.

---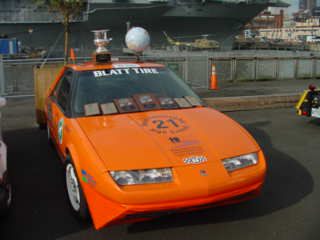 "Soljourner 1" all decked out in its trophies.

---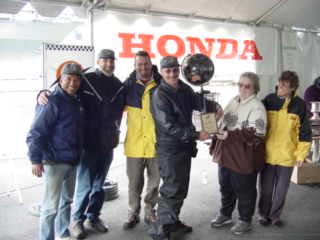 The PET "LA Clean Machine", driven by IBEW Local 18 members, won The Greenest Vehicle Award.

---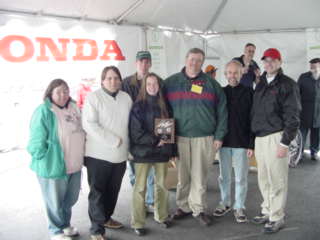 Team New Jersey took the Hydrogen Category prize with their "Electric Blue" pickup truck. They also had a large solar panel for charging, which contributed 44 miles.

---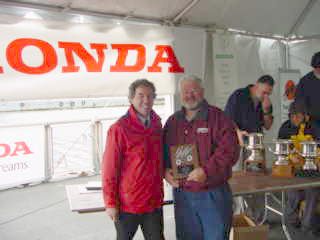 Warren Leon (left), Executive Director of NESEA, awards the first place Production Hybrid-Electric to Bob Strattan and his 2001 Toyota Prius.

---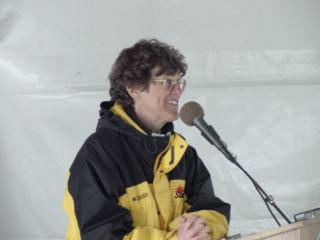 Nancy Hazard, Director of the Tour de Sol thanks the teams for a great event.

---
Koichi Miyashita (left), from Naruto University in Japan, is the Director of Shikoku EV Challenge. He was on the Tour de Sol Jury last year and this. Topher Waring also served of the Jury, and, as his students said, was the Heart of fondly remembered "Helios the Heron" teams. He plans to bring a high school team to the Tour someday. Maybe next year?

---