See the main page of Tour de Sol 2002 Photos at http://www.AutoAuditorium.com/TdS_Reports_2002/photos.html
Unless otherwise noted, all these photos were taken by and Copyright 2002 to John Helwig.
---
Photographs from the Finish Line
It was pouring rain at the Finish Line of the Tour de Sol on Saturday when the vehicles arrived. As the morning progressed the rain stopped and eventually the sun came out. As the weather got nicer, people and the press started to show up and talk to the teams on display.
---
The West Philadelphia High School Team with "Soljourner 1", which took home a bunch of awards.

---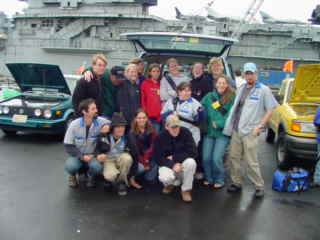 The "rEVolutionride" team. (Due to a typographic error, this team was called "rEVolutionaryride" in the program.)

---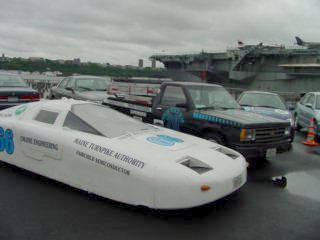 Team mates "Phantom Sol" (foreground) and "Solar Black Bear"

---
Some electric scooters on display ...

---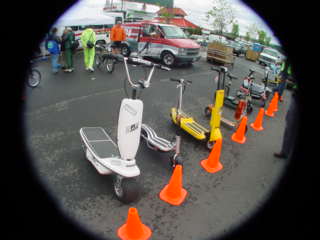 ---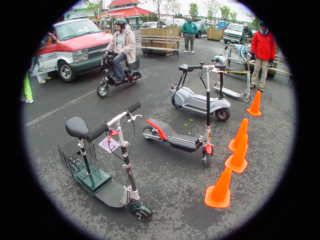 ---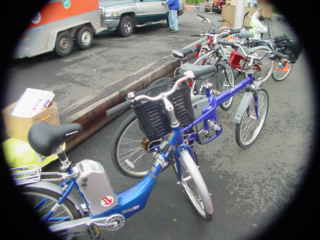 and electric bicycles.

---
---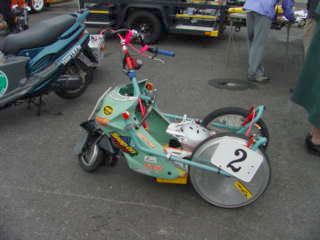 Personal Electric Transport (PET) had a wide variety of vehicles to display. I think this one is called "Rocket Runner".

---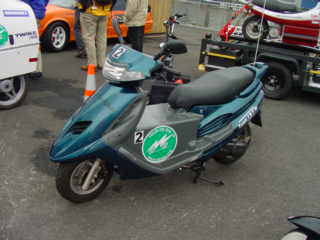 PET's "LA Clean Machine"

---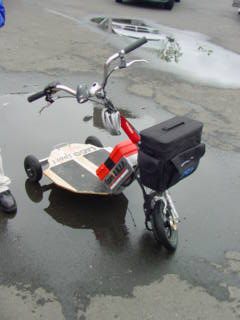 Also from PET.

---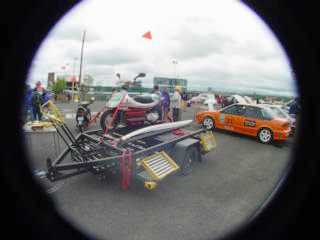 The PET Quick Change trailer, used by the scooters during the Tour. Swapping a battery pack took about 80 seconds, without rushing. "Climate Cooler II" is strapped on top.

---
PET's "La Bomba". The rear wheels lean when you turn, and you can strap your feet in, something like ski bindings, in case you "get some air." This is seen as a sporting bike, for down-hill runs.

---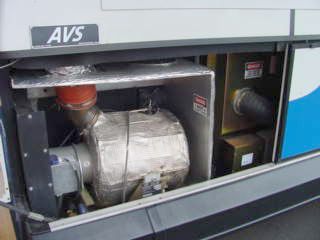 The Capstone turbine in the AVS bus. The turbine is the larger silver cylinder, and the generator is the gray cylinder on the left.

---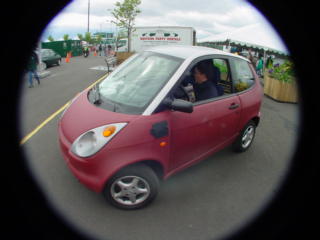 A Ford "Th!nk City". The New York Power Authority has a "station car" program for commuters in West Chester, Rockland, and Putnam counties. About 75 are already in use.

---