See the main page of Tour de Sol 2002 Photos at http://www.AutoAuditorium.com/TdS_Reports_2002/photos.html
Unless otherwise noted, all these photos were taken by and Copyright 2002 to John Helwig.
---
Photos from the Trenton
The Tour de Sol stopped at the Trenton State Museum and Library on Friday 17 May 2002.
---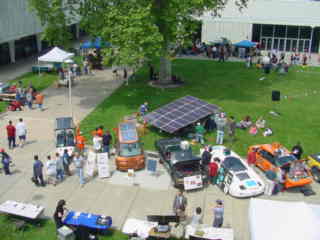 A portion of the display area.

---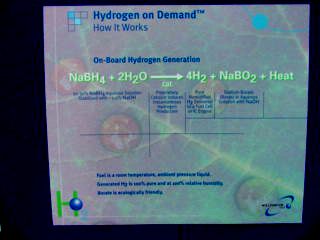 The chemical equation for the Millennium Cell reaction. 1 molecule of sodium borohydride + 2 molecules of water, in the presence of a catalyst, creates 4 molecules of hydrogen + 1 molecule of borax + heat.

---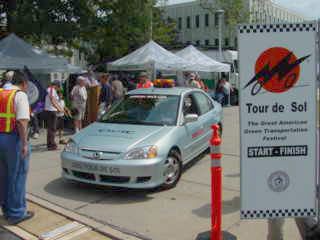 The Honda "Civic Hybrid", Pace Car of the Tour de Sol.

---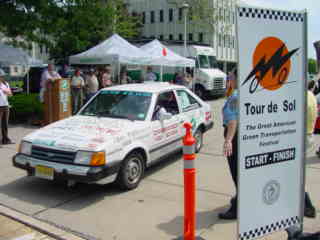 The Olympian

---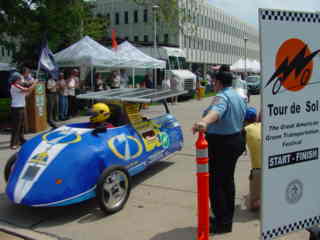 Zodiac

---