See the main page of Tour de Sol 2002 Photos at http://www.AutoAuditorium.com/TdS_Reports_2002/photos.html
Unless otherwise noted, all these photos were taken by and Copyright 2002 to John Helwig.
---
Photos from the Autocross
A large parking lot at the Garden State Race Track in Cherry Hill New Jersey was the site of the Autocross and acceleration testing.
---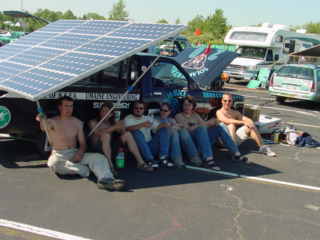 Charging and keeping cool.

---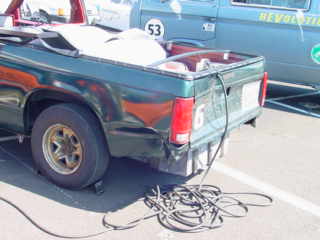 The DC Cruiser suffered a rear-ending while participating in range testing. A driver of an SUV trying dial cell phone slammed Number 6 from behind. Seth and Mark Murray's heads hit and broke the rear window, but they were treated and eventually released at the hospital.

---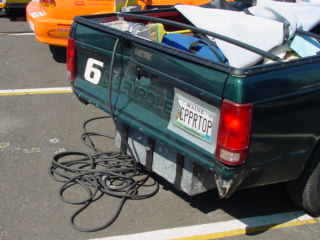 While at the hospital they got a call from the other teams asking if they could help put the DC Cruiser back on the road. Early the next morning the truck was back in running condition, even if it was not pretty. It was reinspected and allowed back in the competition.

---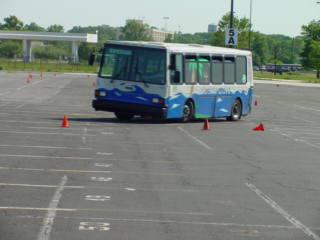 Here's something you don't see every day: a turbine hybrid-electric bus running an Autocross course!

---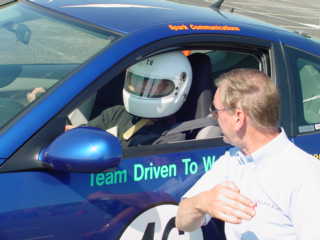 A local chapter of the Sports Car Clubs of America set up and ran the Autocross. Here a first time driver is given a few pointers.

---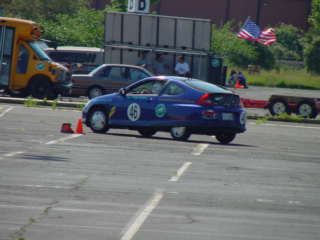 Team Driven to Work's Honda Insight on the Autocross.

---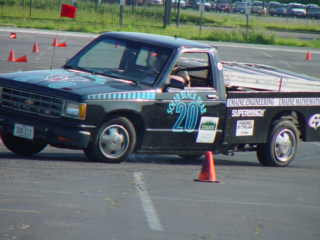 Solar Black Bear in a hard turn.

---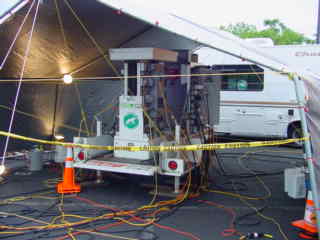 The Charging Trailer under its tent.

---
The AVS hybrid bus "on the plug." Since the bus has a significant electric, zero-emission range, it often makes sense to charge the grid.

---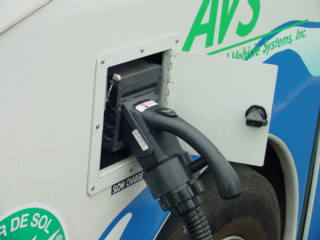 The charging plug on the AVS bus.

---