See the main page of Tour de Sol 2002 Photos at http://www.AutoAuditorium.com/TdS_Reports_2002/photos.html
Unless otherwise noted, all these photos were taken by and Copyright 2002 to John Helwig.
---
Photos from Philadelphia
The Tour de Sol stopped in Philadelphia on Thursday 16 May 2002 at the little park between 16th and 17th Streets on the Benjamin Franklin Parkway.
---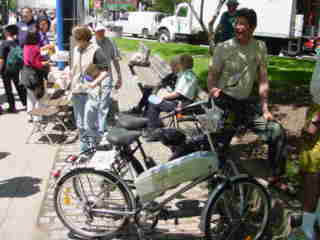 Bicycles with electric assistance.

---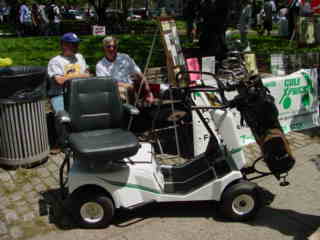 Practical electric transportation for people who have difficulty walking.

---
DiamlerChrysler's Sebring Hybrid, with TTR (Through The Road) technology.

---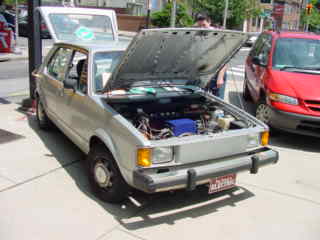 Bob Rice's VW Rabbit conversion, which he uses daily.

---