See the main page of Tour de Sol 2002 Photos at http://www.AutoAuditorium.com/TdS_Reports_2002/photos.html
Unless otherwise noted, all these photos were taken by and Copyright 2002 to John Helwig.
---
Thursday, 16 May 2002 saw the Tour in Philadelphia.
---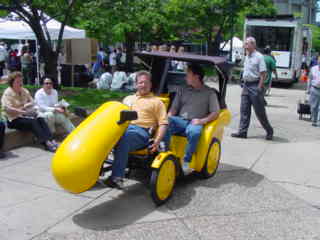 This variation on the theme of rickshaw has an electric assist.

---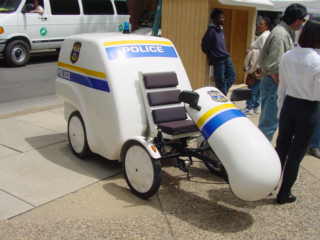 And this variation on that variation does also.

---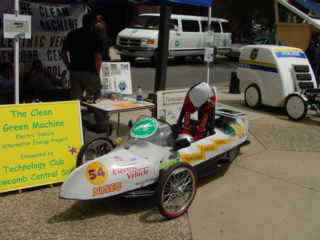 This is another take on the small racing electric vehicle.

---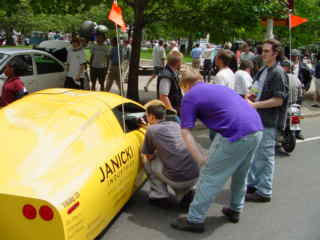 You have to get down low to see into the Viking 23 from Western Washington University.

---