See the main page of Tour de Sol 2002 Photos at http://www.AutoAuditorium.com/TdS_Reports_2002/photos.html
Unless otherwise noted, all these photos were taken by and Copyright 2002 to John Helwig.
---
More pictures from Baltimore.
The first two days of the Tour de Sol, before the road rally actually begins is spent testing the vehicles and collecting data. These pictures are from those two days, Sunday and Monday, 12 and 13 May 2002.
---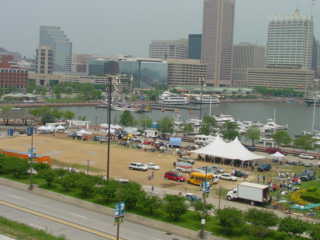 The display and testing area at Rash Field on Baltimore's Inner Harbor.

---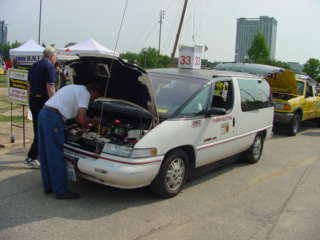 Hybrid Challenger II

---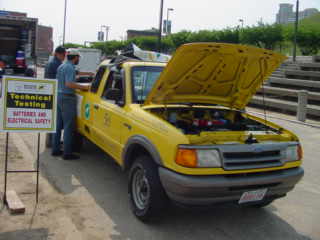 Woodstock

---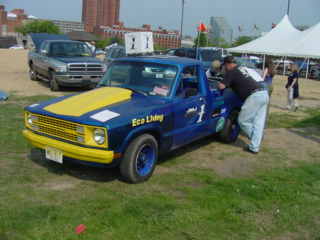 Electric Blue

---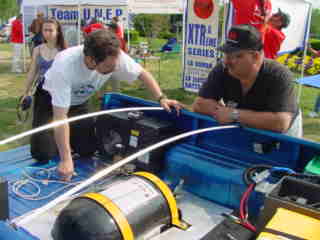 The hydrogen tank is in the center of the pickup bed. One of the two 500 Watt fuel cells is visible tucked under the rear quarter panel. The other fuel cell is in the same position on the other side. The curved bars support the Gore-tex bed cover.

---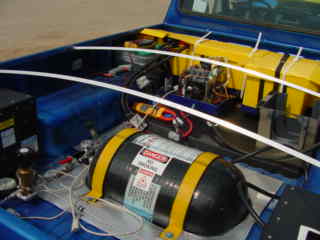 Another view of Electric Blue's hydrogen tank.

---
Electric Blue gets some of its charge from this solar array. It also plugs in and gets electricity from the hydrogen fuel cells.

---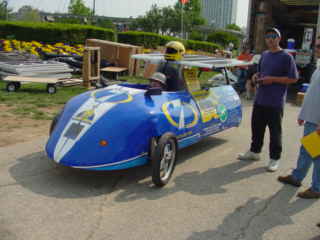 Zodiac

---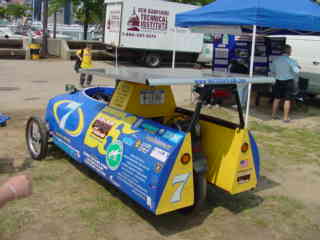 Zodiac

---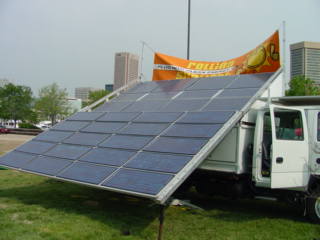 This large solar panel is both for show and generating electricity.

---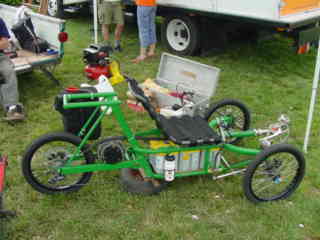 Spin Cycle

---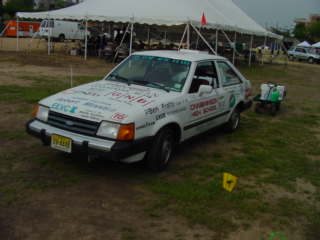 The Olympian

---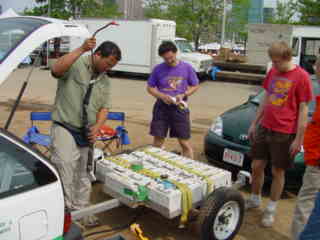 The Super Force has a trailer with an extra battery pack to provide additional range.

---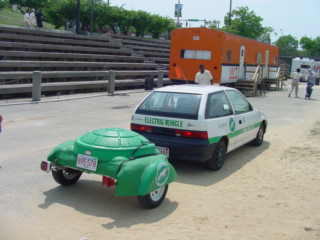 The Super Force with the trailer. The cover for the trailer is made from a kids plastic sandbox.

---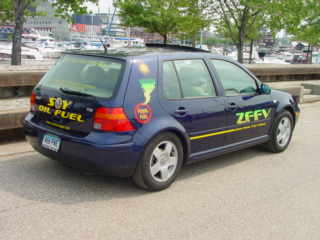 ZFFV stands for Zero Fossil Fuel Vehicle.

---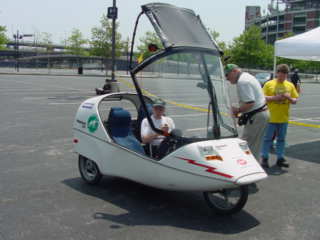 Twike

---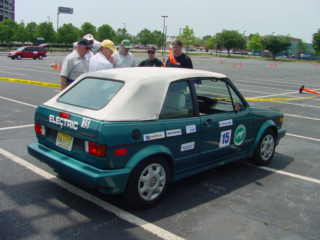 E-STREAM

---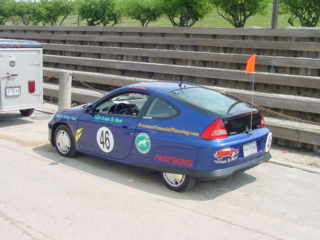 Honda Insight driven by Team Driven To Work.

---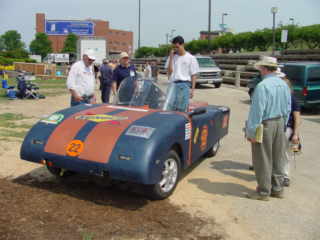 Soljourner 2

---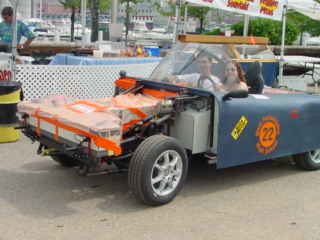 Soljourner 2 shows its electric half.

---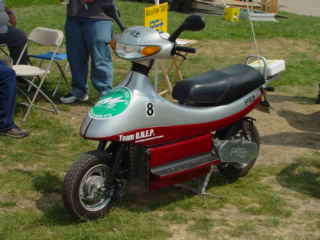 Climate Cooler II

---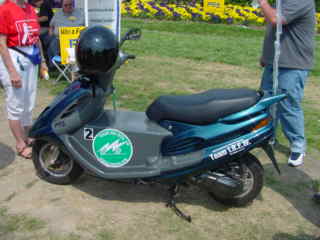 La Clean Machine

---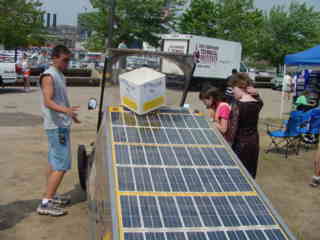 The solar array on SunPacer.

---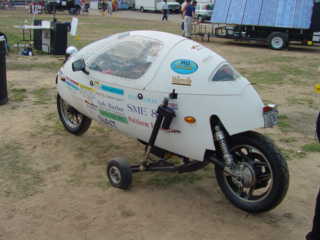 TroutEV

---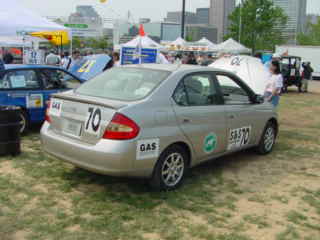 Toyota Prius

---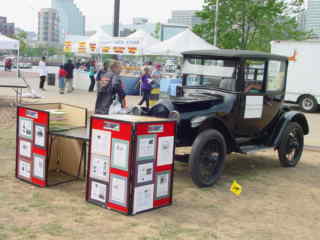 Detroit Electric, displayed by the Boyretown (Pennsylvania) Museum of Historic Vehicles.

---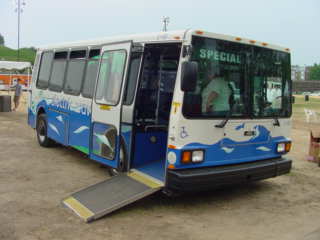 AVS Hybrid Electric Bus

---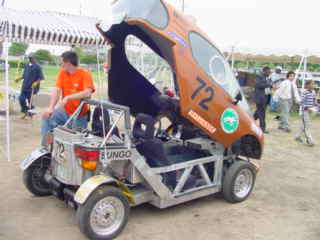 Sungo, with its "doors" open.

---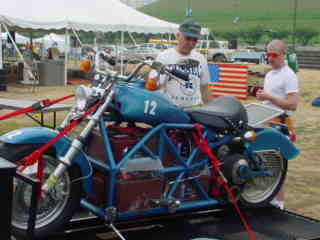 Electric Hog

---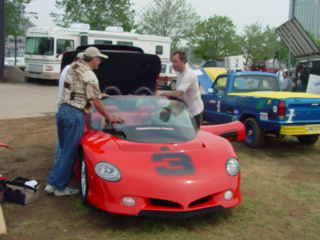 L3 Enigma

---