See the main page of Tour de Sol 2002 Photos at http://www.AutoAuditorium.com/TdS_Reports_2002/photos.html
Unless otherwise noted, all these photos were taken by and Copyright 2002 to John Helwig.
---
Photos from Sunday in Baltimore.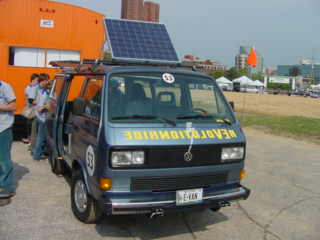 rEVolutionaryride. No, the picture is not backwards. The text on the nose is mirror-imaged.

---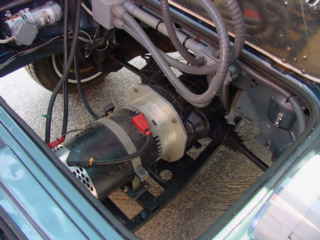 The motor comparment in rEVolutionaryride. All the cables and connections are protected by flexible conduit and covers.

---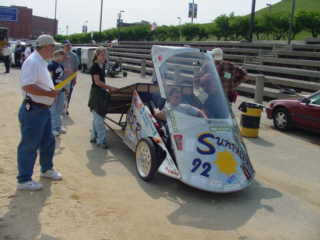 SunPacer. Removing the side panels gives eash access to the motor and batteries. The solar panel is the sloping surface at the rear.

---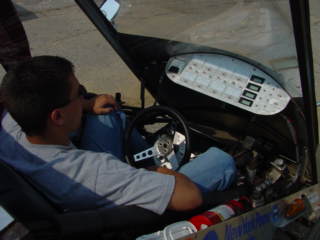 SunPacer's cockpit with the new dashboard.

---